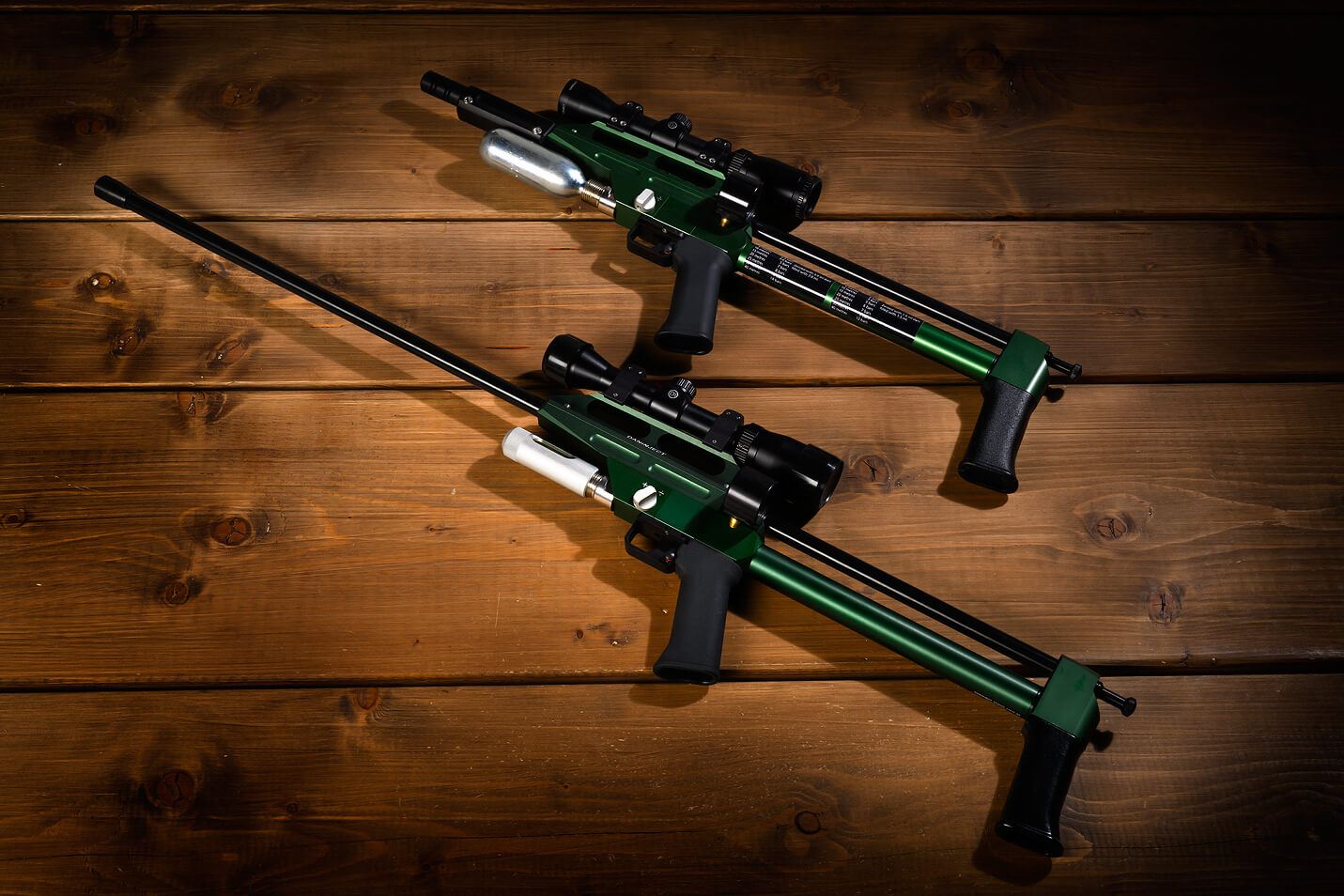 Projectors - CO2 Injection Rifles and Pistols
What matters most to us is that our customers get the best DANiNJECT projector for their work and specific purpose.

We configure the rifles to the user's specific needs in relation to their work and tasks. We take huge pride in understanding the purpose for which the projector is needed and offer our recommendations in the decision process.

The DANiNJECT projectors have been developed over the last 35 years in close cooperation with veterinarians, research scientists, and other professionals working with immobilization under extreme field conditions.

The result has been a projector system with the highest quality, function, and finish designed to meet the most demanding requirements for reliability and accuracy. The projectors are all fitted with specially designed barrels for precision shooting, which makes the DANiNJECT projectors the by far most accurate projectors on the market.

The projectors come in many different models from the more traditional rifle-looking model with wooden stock to models that represents a more revolutionary departure from previous injection rifle on the market, as well as models with the design of a pistol.