Immobilization and treatment equipment you can trust
Precise, reliable, and humane.

DANiNJECT serves professionals worldwide with the high-quality equipment they need for remote immobilization and treatment of animals. Superior quality
DANiNJECT equipment never fails in the field. It's robust, precise, and reliable. Scandinavian design
Our equipment is designed, manufactured, and assembled by hand at our factory in Denmark. A global network
DANiNJECT has a wide network of skilled distributors across the globe.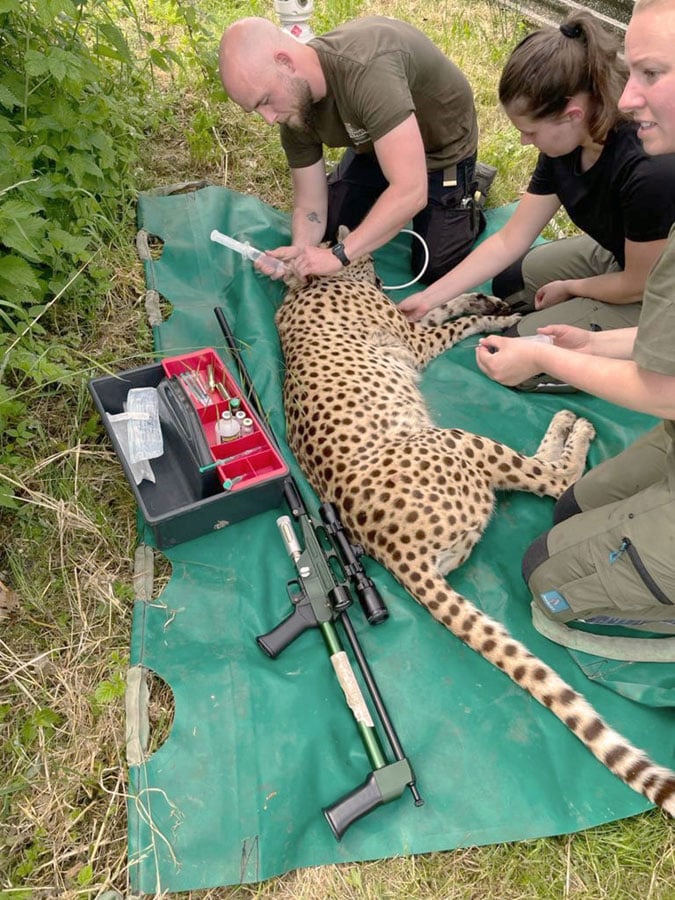 Products
Professional and humane equipment for immobilization and treatment
With more than 35 years of experience and a continuous focus on innovation, we craft the projectors, blowpipes, darts, needles, and other equipment that our customers can rely on when facing an immobilization or treatment task.
See our product overview and visit the webshop.
Contact DANiNJECT
How can we help?
If you have any questions regarding our products, please fill out this form and click "submit" - we will answer as soon as possible.