When you are preparing for an immobilization, sedation or medication task you don't what to have your tools and equipment all over the place or en plastic bags, you want it to be well organised and handy.
Therefore, we have developed a new box for alle these loose items – we call it the FillKit.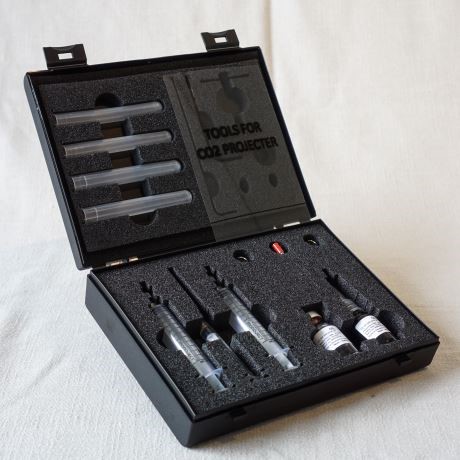 You can buy it as an empty box, if you just want to get the tools you already have organised better, or you can buy the box with what you need. The tools for the dart gun are not in the box, because they comes with the dart guns. But, there is space in the FillKit for the tools as well. Finally, if you only use blowpipes you can get a FillKitblow specifically for what you need for blowpipe use.
The FillKit is also very helpful if you want to be able to see with a quick look what you need to supplement with, because every items has its own specific cut-out space. Very easy to see if you are missing something before you leave the place again, so you don't leave any items behind.
We hope the new toolbox FillKit will make it easier for you to have all the tools needed for servicing the dart guns, maintaining the darts and for filling and pressurizing the dart, handy and organized in one robust and safe place.
| | | |
| --- | --- | --- |
| FILLKITcase | FILLKIT | FILLKITblow |