As described in our news post of 29. June 2022 on our website under "Explore", we are in the final stage of developing a whole new range of transmitter-/tracking darts for the field of animal immobilization.
We have developed a completely new VHF transmitter where the electronics including in-build rechargeable battery only weigh 1,05 gram. Fully mounted it only adds 4 grams to the dart. There are many researchers and scientists around the World who are looking very much forward to this new VHF transmitter. We have also developed a new DANiNJECT VHF receiver optimized for the transmitter. The wavelength is still around the most preferred 150 MHz.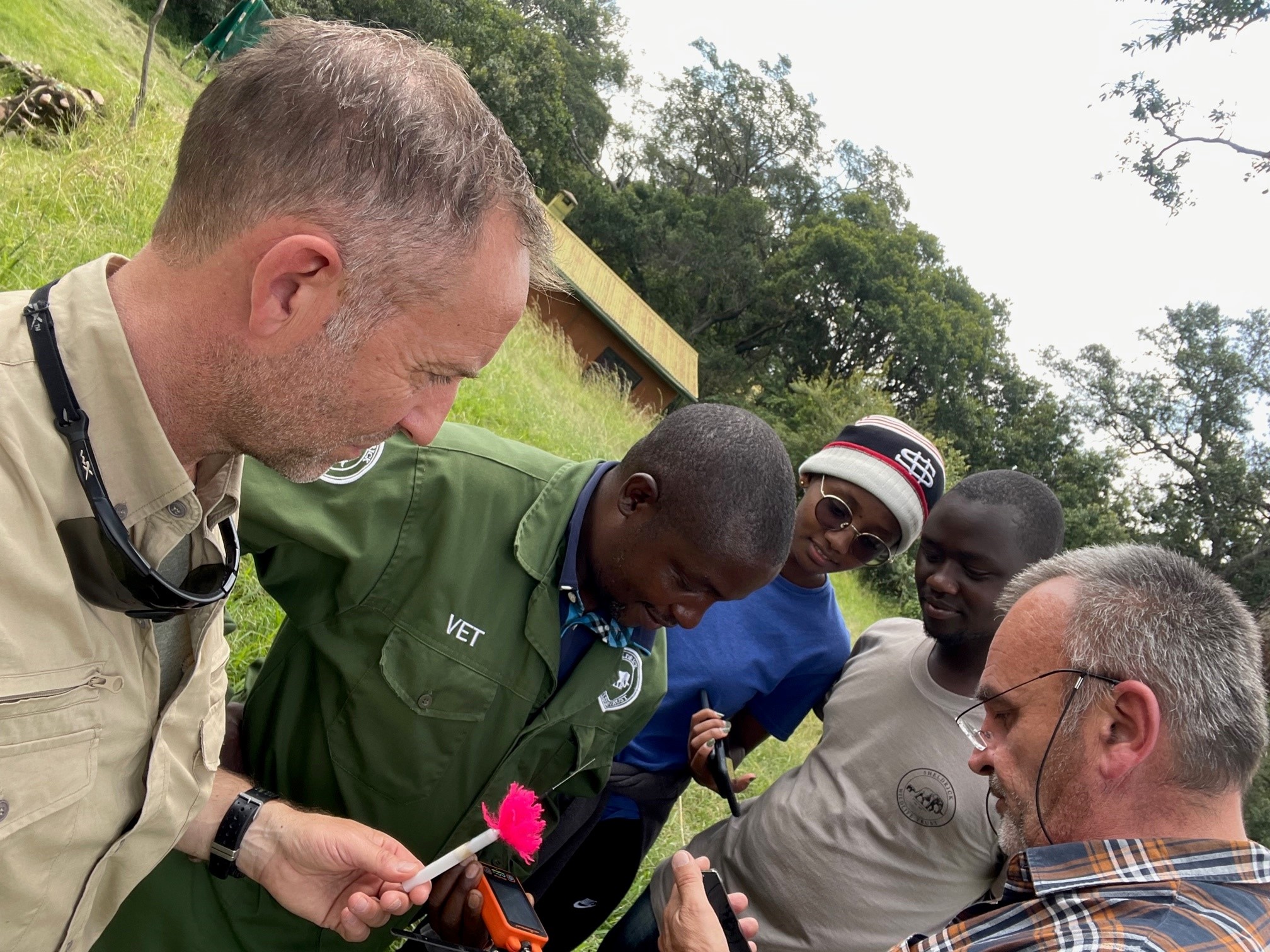 Photo: Final adjustments and calibration of receiver before making ready for live field tracking using Smart phone user interface.
Photo: DANiNJECT 2022, all right reserved.
In addition, we have developed a completely new UHF transmitter and receiver. It is the common belief that VHF is the best in vegetated terrain and UHF need clear line of sight. However, the UHF we have developed out-performs the VHF also in vegetated terrain and furthermore have the advantage of being more directional.
The new DANiNJECT Receiver will be combined VHF and UHF so users can experiment and decide which type suit their tracking task best. The antennas still have the dimensions as we know them as it is dictated by the wavelength, which means the antenna for VHF is rather large while the antenna for UHF is very small. The weight of the UHF transmitter including inbuild rechargeable battery is only 1,10 gram, and 4 grams fully mounted.
The shorter and much lower weights of both types of transmitters have a huge positive effect on the ballistic performance of the dart, which means transmitters can now be used on much longer shooting distances than we are used to. This is a significant improvement of the transmitter dart and increase the situations where a transmitter dart can be used. This again will improve animal welfare as the immobilized animals can be tracked fast and found quickly without chasing them and without keeping visual contact while waiting for the immobilization drug to fully work.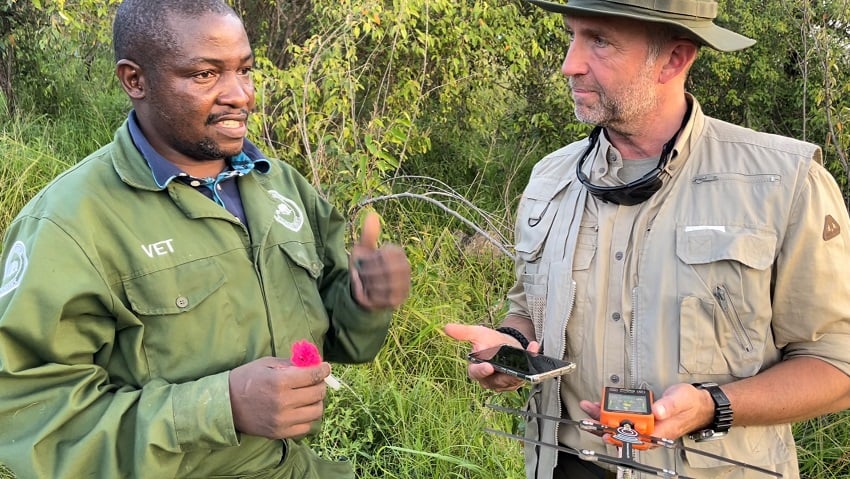 Photo: Very experienced Wildlife Veterinarian Ephantus Muthike Ndambiri and DANiNJECT CEO Dr. Steffen Stræde evaluating after a successful test tracking.
Photo: DANiNJECT 2022, all right reserved.
The VHF and UHF transmitters as well as the DANiNJECT Receiver is currently in production and will be available on the market very soon.